PDF of Cubes and Things - Net Book #3 - Color Symmetries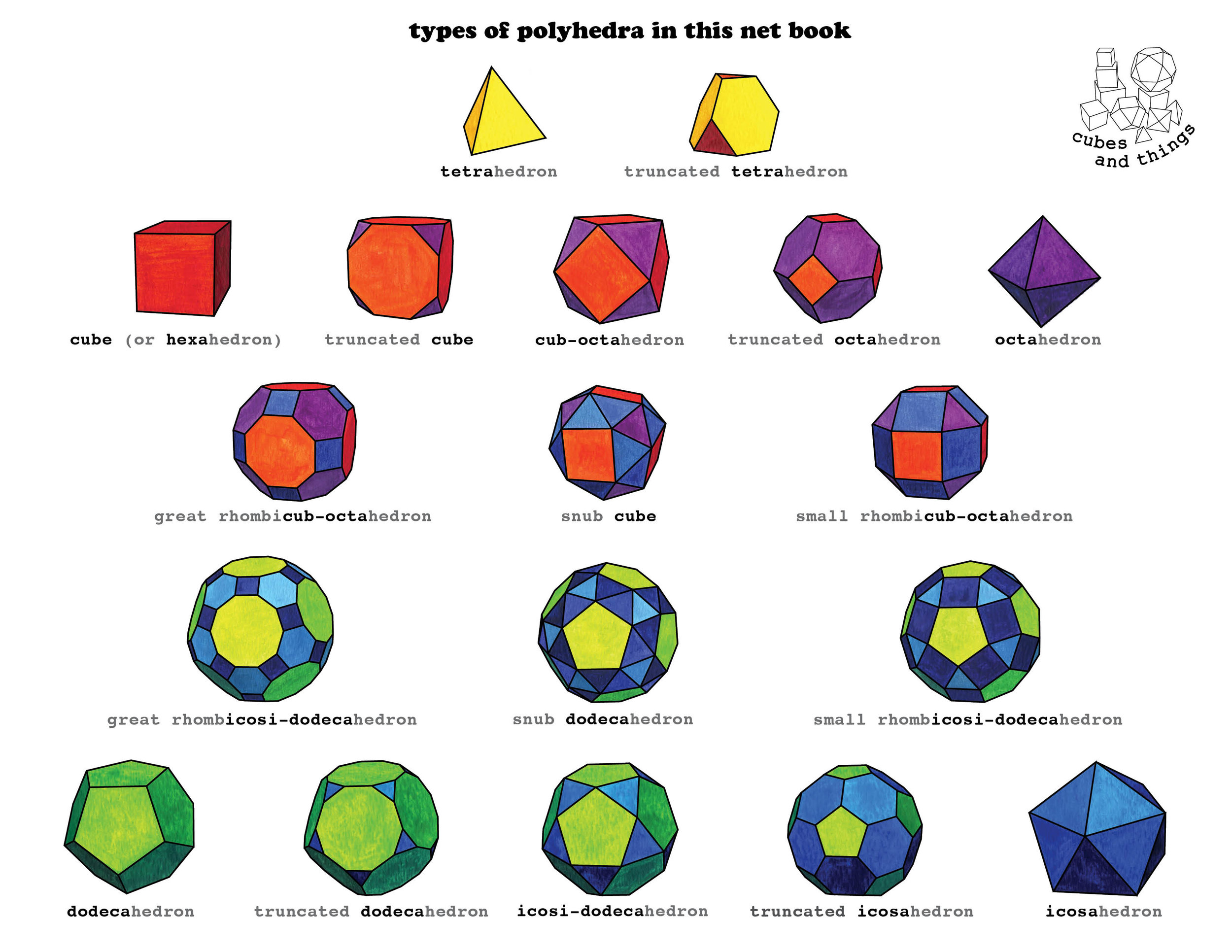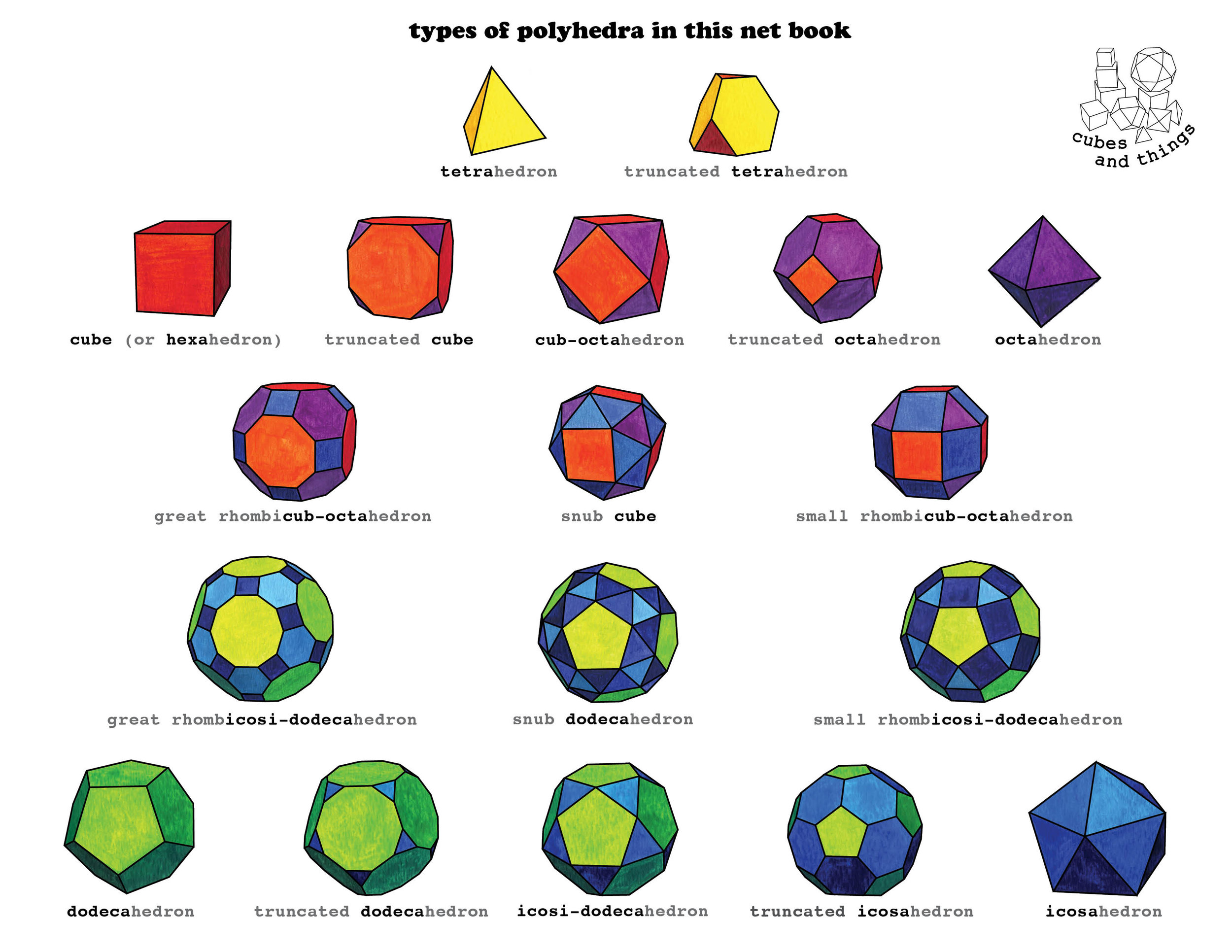 PDF of Cubes and Things - Net Book #3 - Color Symmetries
Construct simple & complex forms with patterns emphasizing different symmetries!
124 page PDF with
34 shapes on 39 pages, each page shown in 3 versions:
1) A blank net, ready to be colored by you.
2) That net colored in a way that shows off its symmetry.
3) The colored net labeled with numbers or letters to guide you (i.e. a paint by number version).